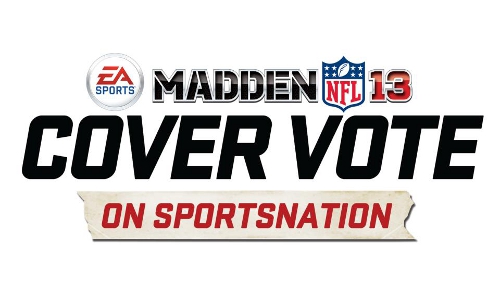 Last week I went 6/8 on my predictions. I missed on LeSean McCoy, who I thought would beat Larry Fitzgerald, and Marshawn Lynch, who I thought would upset Aaron Rodgers. McCoy is kind of upsetting as an Eagles fan, but he wouldn't have beaten Cam Newton anyway.
For voting reference, here's a list of the previous winners...
2001 - Eddie George, Titans
2002 - Daunte Culpepper, Vikings
2003 - Marshall Faulk, Rams
2004 - Michael Vick, Falcons
2005 - Ray Lewis, Ravens
2006 - Donovan McNabb, Eagles
2007 - Shaun Alexander, Seahawks
2008 - Vince Young, Titans
2009 - Brett Favre, Packers
2010 - Larry Fitzgerald, Cardinals/Troy Polamalu, Steelers
2011 - Drew Brees, Saints
2012 - Peyton Hillis - Browns
Here are thoughts and predictions for the elite eight...
1. Cam Newton v.s. 4. Larry Fitzgerald - This shouldn't be close. Fitz is a veteran who has already been on the cover while Newton is a rising star.
My Vote - Cam Newton
Prediction - Cam Newton
11. Patrick Willis v.s. 2. Victor Cruz - This is a really close call. Both are likable rising stars, and both would be the second player at their position to grace the cover. I love the idea of Willis on the cover, but I like Cruz too much not to vote for him.
My Vote - Victor Cruz
Prediction - Victor Cruz
Right Bracket
1. Aaron Rodgers v.s. 5. Ray Rice - I predicted Rodgers would lose last week because I thought that if he couldn't win it last year, he never would. But now I wonder if America collectively realized their mistake and wants to make up for it this year.
My Vote - Aaron Rodgers
Prediction - Aaron Rodgers
6. Calvin Johnson v.s. 2. Rob Gronkowski - I'm torn on this one. I love both guys and think that either would upset Rodgers in the next round. In the end I have to go with Gronk, simply because a tight end has never been on the cover, which will be his main selling point if he ends up against Newton.
My Vote - Rob Gronkowski
Prediction - Rob Gronkowski
Tune in next week to see what happens. Or continue to disregard these posts and move on to the good stuff.